Improving contract drafts editoring, drafting and management

Digital contract signing management, ensuring complete supervising of the workflow, from documents preparing to sign and data retention

Ensuring digital storage in accordance with guidelines about e-contracts
Thanks to integrated tools remote digital signature and HSM certificate you may administrate in extremely easy and immediate way all subscribing process between parts.
Why choose Web AGREEMENT ?
Our customers choose this solution for contract dematerialisation in order to successfully manage with  documentation preparing - shared with customers/suppliers - and each step of process, including agreement, digital signature and collection in accordance with law.
Web Agreement is flexible and fits your needs with customized workflow, to manage with all administrative and signing processes designed for your Business.

Contact us now
In public and private context a good practice is growing, regarding digital management of contracts setting up, considering all benefits and real savings that coming from this.
A DTM solution encloses all required instruments to safely sign a digital document, to automatize and check business transactions, to digitally collect a signed file.
Digiwebuno offers a in-cloud full DTM solution, including every part of DTM array.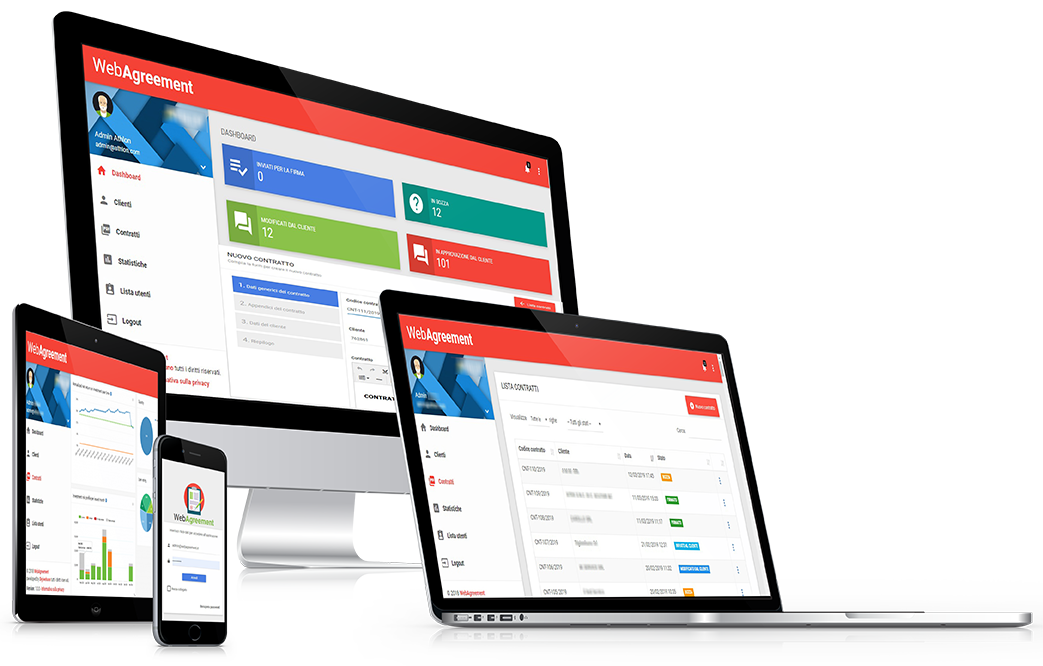 WebAgreement

---
Italian well-estabilished legislation DL 23/12/2013 n.145 ("Destinazione Italia") requiring digital contracts signature for Public Authorities, enhanced by new European Regulation (UE) 910/2014 about  "electronic identification and trust services (eidas) valid from July 1st, 2016, assures the right regulatory framework to operate in the whole European Union.
Contact us