Pushing the limit of traditional outsourcing, turning back-office activities in main business core.
Documental management systems provide an integrated administration of all business data through a single tool.
Check-out how to get advantages from our Document Management service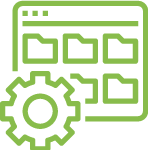 Document Management System – DMS
---
Data management systems allow an integrated administration of all business data through a single tool.
DMS systems provide:
Rational database mapping, easy-to-use

Logical documental matching

Data sharing between multiple users on a single hub

Profiling of authorised users to log-in to specific areas or particular documental classes

Cutting down management costs
Reachable strategic goals :
Cutting down:
Distribution and copying costs of documents throughout the company

Purchasing cost of paper-sheets and toner

Indirect costs concerning data searching and storage

Inefficiency related to failures or document loss
Improve:
Information and data sharing between users
SECURITY:
Profiling of log-in users to business data

Permits setting of every single user

Permits setting for folders access and single document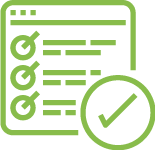 IT Protocol
---
Current legislation, D.lgs. March 7, 2005, n. 82 – Digital Administration Code (CAD) and DPCM 12/3/2013 – "Technical guidelines fot Informatic Protocol", requires Public Authorities using a Digital Protocol.
Digiwebuno's solution, in accordance with current law, provides a simplified data processing:
it's easy, safe and efficient, perfectly integrated with storage service system as required by law .
Our solution also provide a day-to-day automatically create Daily Protocol record , as required in DPCM December 3, 2013.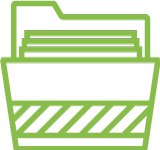 Paper-based archives management and keeping
---
Physical archiving of documents is a comprehensive tool full outosurcing-based, ensuring all necessary activities to a proper management and retention of Customer's documental asset.
What service is about?
Physical archiving is made up by the following activities:
Paper-based authentic documents collection

Dropping-off requested document by costumer for consulting

Selection and rejection of data